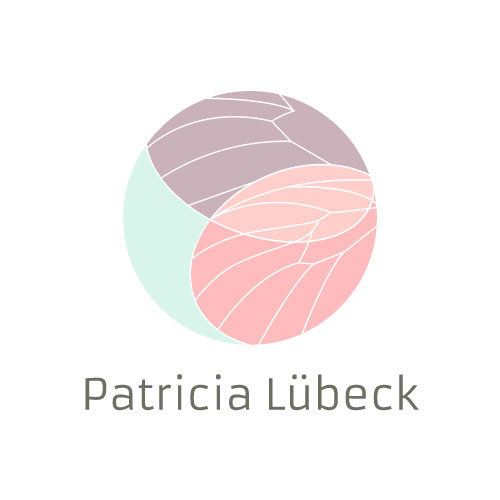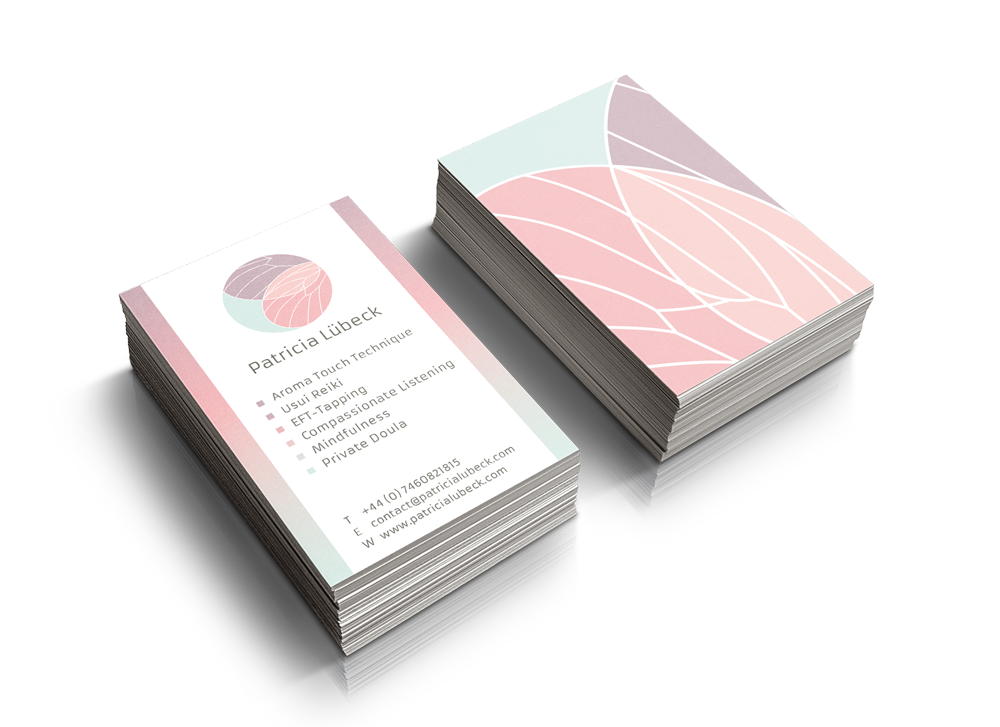 My dear friend Patricia Lübeck asked me to design the CI for her business which consists of spiritual and loving treatments and teaching.
My main inspiration for the CI was herself because I wanted to capture her within the logo so she can confidently identify herself with her brand.
She is a very calm, bright, caring and loving person so I went with a pastell colour palette and the icon of a butterfly, a being that – for me – personifies harmony and calmness.
I also provided her with business cards and a webpage (which is currently under construction).